Australian Student Visa - Evidence of financial capacity
You must provide either:
Sufficient funds to cover your travel costs and 12 months of living and tuition fees for you and your accompanying family members and school costs for any school aged dependants, (i.e. approximately a minimum of AUD $40,000 for a single student)
        or
Evidence that your spouse or parents are willing to support you and they have an annual income of at least AUD 62,222 for single students or at least AUD 72,592 for students that are accompanied by family members
An Acceptance Advice of Secondary Exchange Students form for secondary exchange students only
A letter of support from Department of Foreign Affairs and Trade or Department of Defence.
Australian Student Visa - Health Requirements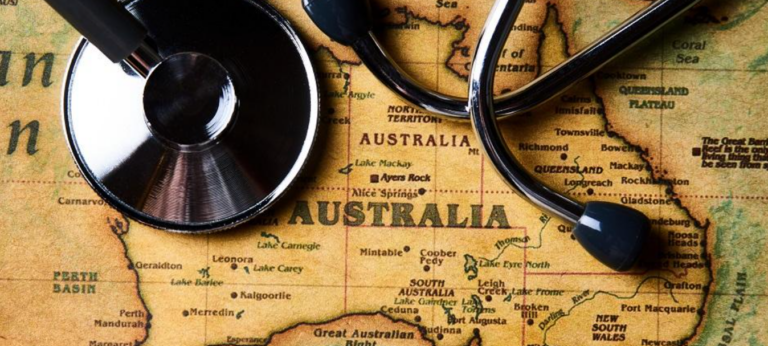 In order to be eligible for an Australia student Visa, you must meet certain health requirements.
The Australian Government reserves the right to carry out checks to ensure that you are of an acceptable standard of health. This could include asking you to have a medical examination or X-Ray before they make a decision about your visa application. All medicals must be carried out by Doctors that are approved by the Australian Government.
If you decide to stay in Australia for longer than twelve months, it is extremely likely that they will require a medical. You will automatically be required to have a health examination if you are likely to enter any healthcare environment as a patient, visitor, trainee or employee. This is also the case if you are likely to enter a class room or child care environment.
The Australian government will require further information if you have or are suspected of having a medical condition. They will use this information to decide if you meet the visa health requirements and to determine if a visa can be granted. If you are pregnant or require any form of surgery you will be required to undergo a medical.
The Australian embassy may request that you have either a medical or certain tests if you have any of the following conditions:
Blood Disorder
Cancer
Heart Disease
Hepatitis B or C
HIV Infection, including AIDS
Kidney Disease, including Dialysis
Liver Disease
Mental Health problems*
Respiratory problems*
* That have required hospital treatment
Also, if you either reside in, or have spent a period of time in any country that is not deemed to be at low risk of tuberculosis (TB) you may be required to submit a chest X – Ray to prove that you meet the visa health requirements. You may also need to have a chest X-Ray if you have had or currently have TB, have been in close contact with a person who has TB or have ever had an abnormal chest X-Ray result.
Example of evidence that you may be requested include: bank statements, pay slips, bank loan documents, to show you have sufficient funds.
You can apply to work on this visa at an extra cost of $60 to help supplement your stay in Australia, family member can also apply for permission to work. This allows you to work on a casual basis for up to 20 hours a week.
If you are studying for less than 12 months your family members are not eligible to travel to Australia with you on this visa however, you will still have to show you are able to support them financially in your absence.
Australian Student Visa - Character Requirements

You have to meet the following character requirements when applying for an Australia Visa:
You don't have a weighty criminal record.
You haven't been convicted of domestic violence.
You haven't been subjected to a restraining order as a result of domestic violence.
You haven't been accused, convicted, or charged guilty with sexual assault towards a minor (one or more offences).
You aren't considered a security risk by the Australian Security Intelligence Organisation.
You aren't subject to an Interpol notice, which may label you as a possible risk to the Australian community.
You aren't or haven't previously been a known member of a group or association that is suspected to be involved in criminal activity.
You aren't suspected to have been involved in people trafficking, people smuggling, war crimes, genocide, crimes against humanity, crimes related to torture and slavery, regardless of whether you've been convicted or not.
You haven't been convicted of escaping from immigration detention.
You haven't been convicted of an offence that you committed as you were escaping from immigration detention, while you were in immigration detention or after you escaped from immigration detention.
While you are in Australia you aren't considered a risk to:

Be a danger to Australia or a community part of it.
Partake in criminal activity.
Verbally abuse or write vial information about the Australian community.
Purposefully instigate conflict in Australia.
Assault, harm, or stalk another person.